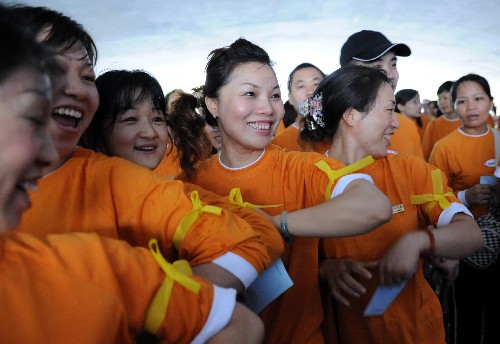 Young people in the southwestern Chinese city of Guilin showoff their yellow ribbons on Sunday, May 4, 2008. [Photo: Xinhua]
A group of youngsters in Guangxi celebrated the May 4th China Youth Day by donating money to Project Hope and tying yellow silk ribbons around their arms.
Xinhua News Agency reports that young volunteers in the city of Guilin in southwestern China's Guangxi Zhuang Autonomous Region used this special event to mark the 89-year anniversary of the May Fourth Movement.
Project Hope is a public sponsored charity program that benefits impoverished Chinese children.( CRIENGLISH.com )